RISE THROUGH THE RANKS
DigitalParc will help your rankings surge to the top and stay there through a comprehensive maintenance plan that includes keyword research, competitor analysis, traffic monitoring and more. We bring together all of the necessary components to build an optimization strategy that boosts and sustains.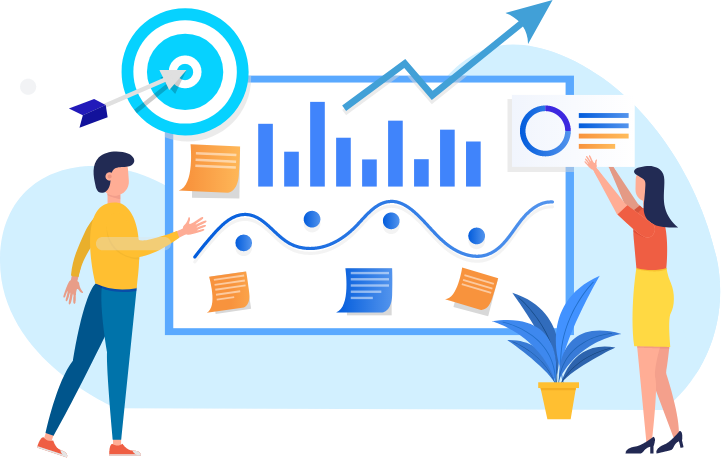 On-Site Optimization
Perfecting the little things, creating big results.
This is where we ensure your site pages, titles, tags, and content structure are all properly optimized in relation to your targeted keywords. The work we do will positively impact your site's crawlability, link structure, and overall performance.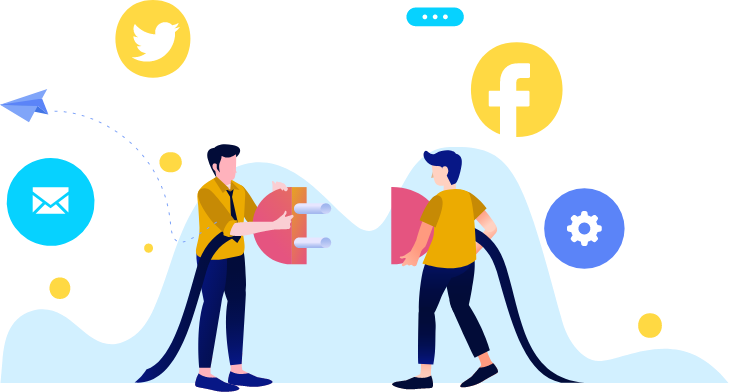 Content Marketing
Build your authority, become an industry leader.
Using content to cultivate links is crucial to the off-site component of SEO. In order to rank highly for certain keywords, it is important for your site to establish a vast network of relevant sites that link back to yours. This helps search engines recognize your authority.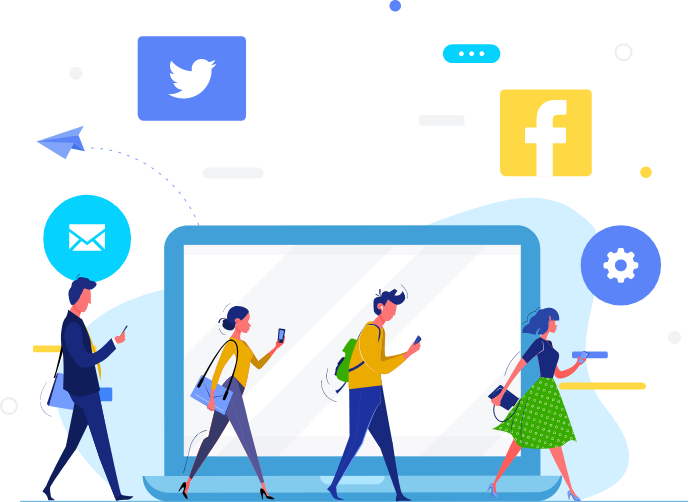 Social Media
Connect with the people looking for you.
Social Media is a great medium to establish your brand, build word of mouth, and attract new customers. Social Media also has a direct impact on your rankings, which makes it pivotal to your overall SEO strategy. Making sure all of your social networks are linked along with creating easy shareable content will have a great impact on SEO.
What You Need to Know About SEO
Online brand management isn't feasible without SEO in this day and age. It can put you at a significant disadvantage.
Marketing in the 20th century was all about billboard advertising, television and radio ads, flyers, direct mail, and other traditional mediums. The mainstream adoption of the Internet was a watershed moment for businesses.
Creating and maintaining a digital presence opened up a lot of new opportunities. For instance, a retail shop selling sports goods in Chicago acquired the means to promote their products throughout the world. Everyone flocked to the digital space in the past few decades; it became difficult to stand out from the competition. This is why companies created and ran SEO campaigns.
SEO is a collection of practices that improves the ranking of a website on SERPs (search engine result pages) in an organic manner. Common activities linked with SEO include developing a keyword strategy, researching and writing engaging, high-quality content, and building backlinks. The popularity of SEO has erupted among businesses of sizes due to the following benefits.
1.     Search Engine Visibility Will Drive More Prospects to Your Site
Organic search is valuable when it comes to determining the performance of a website. It is a vital cog in the buyer funnel, engaging users, and converting several of them into a customer.
Google owns a lion share of the online search engine industry. Although there are other strong competitors like Bing and Yahoo, Google is in a league of its own. It captures 75 percent of the search market.
Most of your target audience uses Google to find a product, service, or gain knowledge about a topic. Incorporating SEO can show you as a trusted resource to Google's spiders and bots. In return, Google elevates your ranking on its search engine.
Higher visibility results in more users finding your website and learning about your products and services.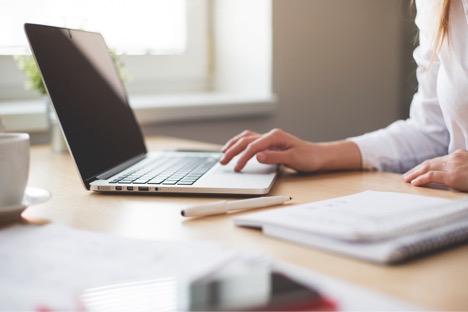 2.     Builds Credibility
Marketers don't expect SEO campaigns to get them a result after three months. They can use PPC for short- term success.
A powerful SEO strategy is crafted to lay a strong foundation of a website having a fluid, smooth user experience. Such a website must be easily discoverable in search. It is reliant on the credibility and trust in the brand's digital properties.
There are various factors that establish authority on Google and other search engines. You have to be patient; your domain authority is developed over time by following these methods:
Optimized on-page content and elements.
Positive user behavior.
Quality backlinks profiles.
Putting the effort to make your brand a credible resource requires commitment, effort, and patience. It also needs you to offer a high-quality and valuable product/service so your customers end up satisfied and a long-lasting relationship can be forged.
3.     Creates an Enhanced User Experience
Every company targets maximum visibility and higher organic rankings. However, many miss an important point: a great user experience can help you to reach your goals.
Google is proficient in evaluating user experience. It knows when a customer is happy with your brand and when they feel dissatisfied with your online presence.
Customers have a clear idea in their heads about what they want while surfing on the Web. If they don't find it in a company, it will be detrimental for the latter in the long run. SEO allows you to build and polish an excellent user experience.
4.     Boosts Other Online Campaigns
Allocating resources on SEO can be beneficial for your entire online marketing strategy.
Email
Does your website contain an email sign-up bar? SEO can earn you more subscribers. The success of your SEO plan makes more qualified leads visit your site and show an interest in joining your email list.
Blogs
Optimizing your blog posts for SEO can drive a higher number of visitors to your site. Optimized blog posts generate qualified leads.
Social Media
A successful SEO strategy can increase your followers on your social media profiles. After people find your brand in SERPs and click on it; they are likely to check your social media in detail.
5.     Generates Leads and Sales
SEO generates increased leads, sales, and market shares for businesses. It is a perk that you can easily observe in the day-to-day operations of your organization. You see increased activity like more buyers visiting your outlet and a larger number of orders shipped out from your warehouse.
One of the reasons behind the surge in customer visits and online orders is your new rank on SERPs. By performing keyword research, identifying high-value keywords, and utilizing them to reach the first page on Google; you extract more clicks and visits from relevant audiences.
The importance of getting to the first page of Google can be underlined by the following fact: The first listing on SERPs takes up 33 percent of the overall search traffic.
6.     Cuts down Your Advertising Costs
SEO aids your organization by lowering marketing and advertising costs. A strong SEO strategy puts you on the top of the first page of SERPs for high-value keywords. This can allow your company to cut down on the advertising spend and redirect that investment somewhere else—where it's more needed. For instance, if you were running six PPC campaigns, you may only need to run two campaigns after applying SEO.
SEO can also reduce your advertising costs. SEO is statistically more cost-effective than traditional marketing and advertising for some businesses (especially small businesses).
7.     Helps to Beat Your Toughest Competitors
Your top competitors are likely allocating a significant portion of their marketing budget to SEO. This is why skipping SEO is only going to bring down your sales and market share.
You can lose potential leads and profits when queries related to your products/services are searched and your website doesn't appear in the top listings. Therefore, SEO is essential to compete against your competitors. Spend more money for SEO and create a well-planned strategy. Using your competition's SEO strategies can help you learn how to outrank them.
If you belong to an industry where there's not much awareness regarding SEO then it's a golden opportunity to utilize SEO and become the first listing for your niche on SERPs.
8.     Promotes Your Organization 24/7
Your organization may provide services 24/7 but if your customers cannot find your website on the Web, it is going to affect your revenues severely. This is where you need SEO to step in and promote your business 24/7. That's important when you keep in mind that Google computes around 60,000 searches per second.
SEO also allows brands to build connections with their users on their terms. What this means is that you are not than attracting the attention of your consumers with a billboard that they spot during a road trip. Instead, your message reaches them when they are actively looking for you. This increases your website's value to users when you resolve their problem with an adequate solution. Therefore, SEO promotes your organization to consumers in a non-promotional way.
9.     Prompts Local Users to Visit Your Physical Store
According to research, 86 percent of customers visit local businesses after Internet use.
Local SEO is one of the components of SEO. Customers in your city tend to look for different businesses online. For instance, a user searches for "Best Plumbers in Los Angeles". In response, they find a list of multiple options in their region that is derived from SEO competency. The user will go on to hire any company from them and go on to use the same plumbing service for years to come.
If you want more local customers then an investment in SEO can do wonders.
10.     Affects the Research/Buying Cycle
SEO boosts your sales by proportionally raising your marketing spend. This grows your profits exponentially as time goes by. SEO has the potential to expedite your business goals at a better ROI than other online marketing mediums. It drives more sales and better conversions at a little incremental cost.
Misassumptions are costly for businesses. Even if you have worked hard and developed a profitable business, it will do you no good to think that everyone is familiar with your brand. A cursory glance at history reveals that large brands often went out of business due to a common theme: they didn't adapt to the changing technology trends and evolving customer habits.
People are continually looking for new deals at present. They rely on the Web for comparison shopping. This price-conscious shopping is particularly embraced by certain demographics who find it hard to make ends meet. These people want to make sure that there are making the most of their budgets.
SEO is relevant and plays a crucial role in the research and buying cycle. Consider it as a 'prospect magnet' that is implemented for a reason. It can attract potential customers to your site by keywords that rank high in search engines. In this way, your site pops out when your customer is researching a product/service.
11.     Improves Website Speed
Are you aware that you can lose 4.3 percent of sales if your website's loading time gets delayed by only two seconds?
Your website speed has a noticeable impact on your rankings. SEO can make your website load quicker which in turn promotes enhanced user experience and makes your customers more satisfied than ever.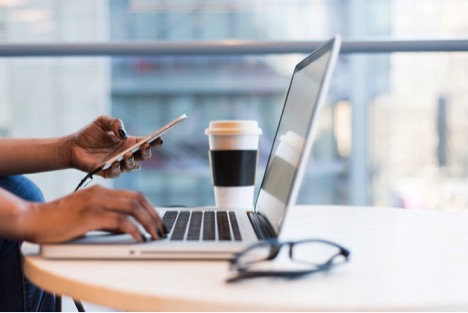 12.     Improves Site Usability
SEO tries to make it easy for search engines to navigate your website. At the same time, it also makes your site more navigable for your audience. A certain part of SEO is aimed at reordering and rearranging the architecture of websites and links. The intent is to make it easy to navigate and find website pages. It not only allows search engines to crawl to your website but it also facilitates your site visitors to obtain relevant information.
13.     Assists to Stay up to Date with Google's Search Algorithm
Many companies use black-hat SEO techniques to take advantage of Google and other search engines. Black-hat hat SEO is a series of practices that violate the regulations set by search engines. Soon, Google and other search engines became more advanced. They began to catch these exploitative techniques and impose fines on the offenders.
Google dishes out hundreds of updates and changes these days. You can only keep up to date with them by incorporating SEO into your marketing strategy. SEO professionals know how Google's algorithm works. They can help you to adjust your site regularly so it can meet Google's standards and continue to rank high.
14.     Offers Valuable Insights
SEO campaigns provide useful insights into your audience. You can learn about the time of the day, month, or year when they are active or identify regions where a large part of your target audience resides. Tools like Google Analytics describe user interests and behaviors in detail. These insights can be communicated across other departments to improve your products/services.
By now, these compelling benefits should have made you realize the significance of a full-fledged SEO strategy in growing your business to unprecedented heights of success, brand recognition, and profitability.
Contact Us
Our team would love to hear from you!
You May Also Be
Interested In
Google provides several tools to help with SEO, and many of these tools are free. Here is a list of…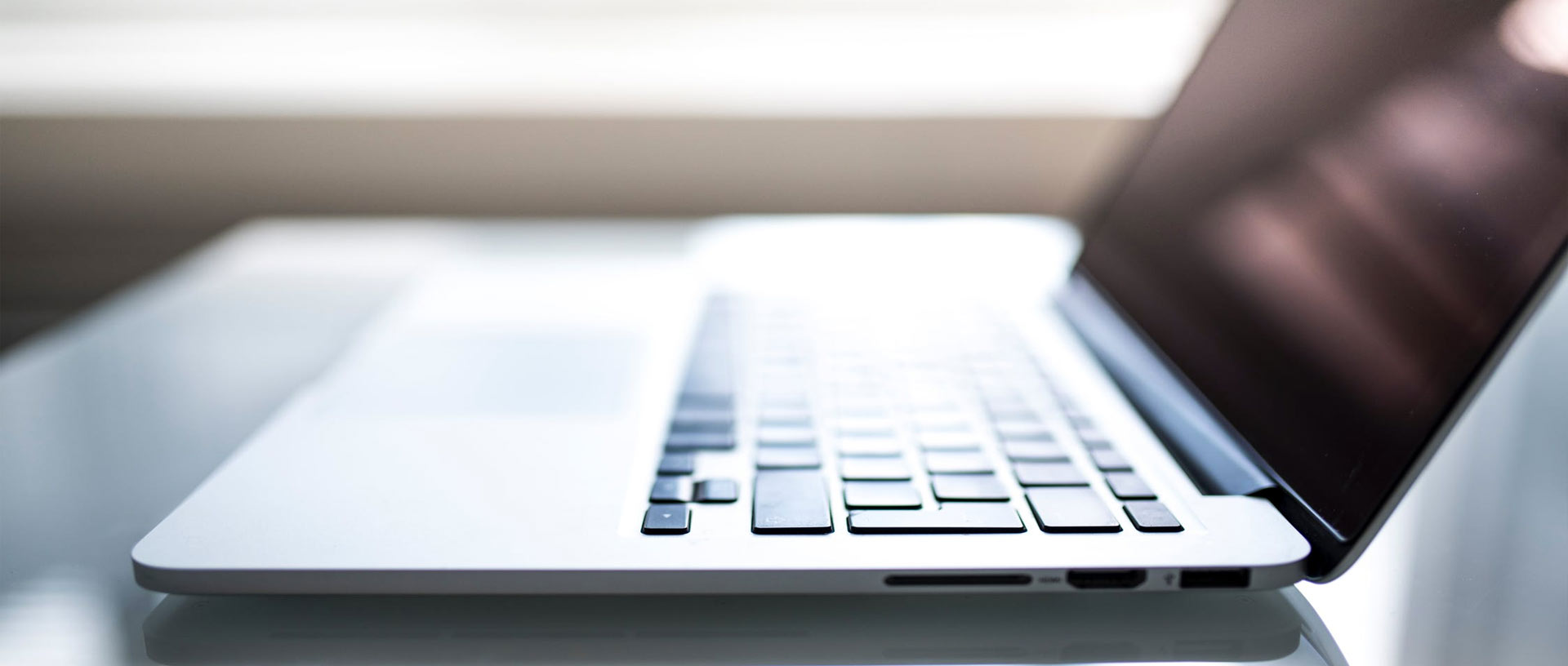 There are more than 200 identified ranking factors that make up Google's overall algorithm. Below we have listed five influential…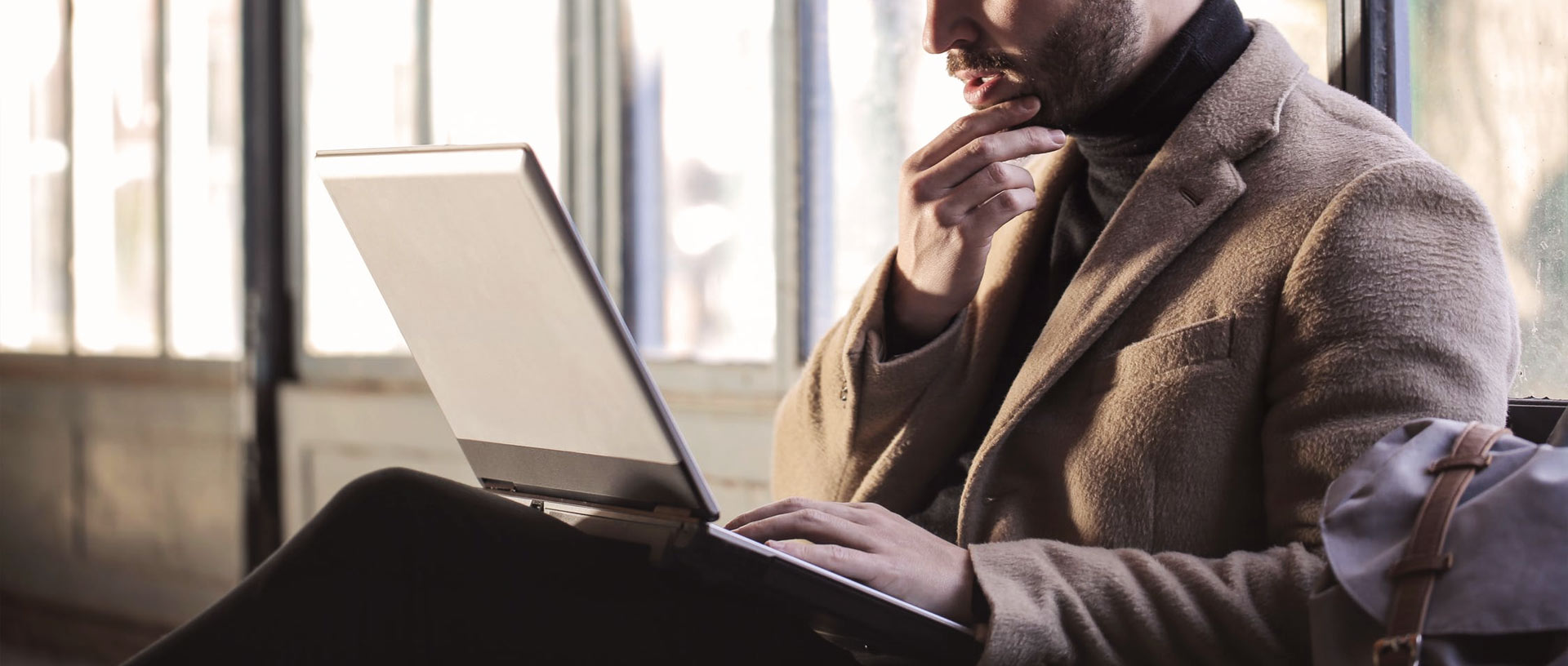 Every effort we make to boost our rankings is a result of the parameters that Google sets out. Over time,…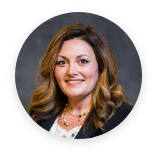 JESSICA TESDALL - VP OF MARKETING
CENTRAL ROOFING COMPANY
DigitalParc has transformed our online presence and digital marketing strategy. Andrew Rice and his team at DigitalParc are the only partnership we consider essential to our business development.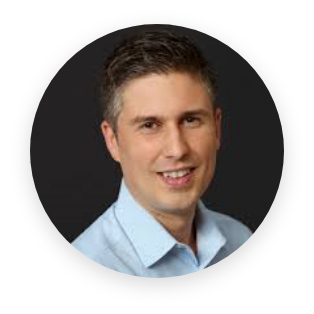 BRUNO DONSOY - PRESIDENT
TODAY'S LIFE CHILD CARE
Very professional owner and team, accommodating and quick to solve/resolve issues and/or turn projects around. We are also very happy with our website, it's the best website we've had in the 16 years we have been in business.
CARYS FISHER - APP USER
GOALS.COM
This app has really helped me find a balance between my work goals and my school goals. It makes my life a whole lot easier and it's nice to wake up and see a checklist of things I need to accomplish for the day.