At the moment, the world is struggling to contain the spread of COVID-19. However, even if somehow, the deadliest virus outbreak in modern times comes under control, then large corporations fear that their operations will be affected for three to six months, at the least.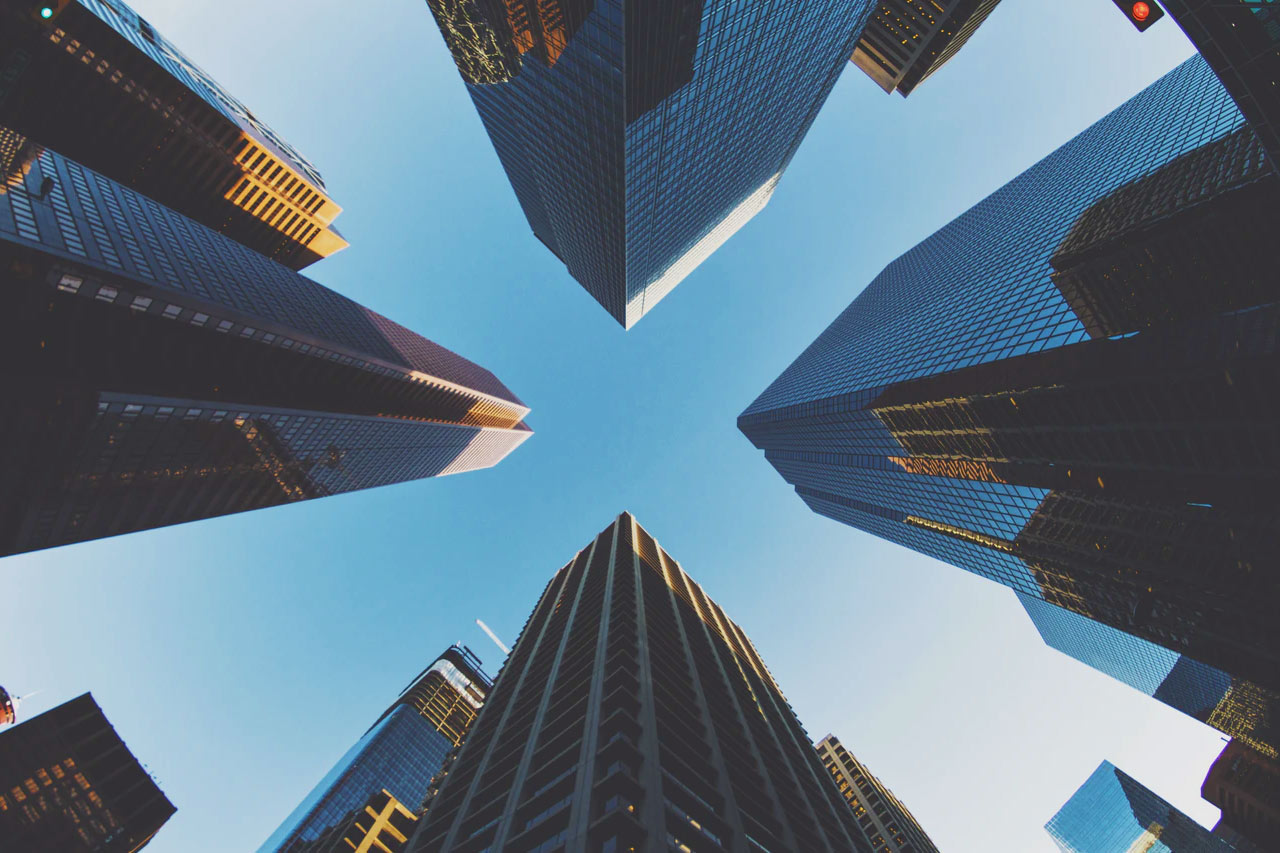 Travel and hospitality sectors have borne the brunt of the ongoing pandemic as circumstances, such as travel restrictions and cancellations, bar and restaurant closures, and event delays, inflict heavy damage and deplete the cash reserves of these businesses. Construction and manufacturing industry is trying their level best to avoid layoffs, but the loss of consumer demand is likely to hit these sectors with a serious setback as time goes by.
Let's see how large corporations are adapting to COVID-19.
Think Like a Customer
It is not only your business that is going through a change during these testing times. Based on your industry, your target audience is also struggling. Relate to them and identify what pain points have emerged amidst the pandemic. Next, you can modify your sales campaigns and weave your marketing campaign tactically to resolve these newly-formed worries. For instance, are your customers…
Stressed out due to travel restrictions?
Concerned on how to allocate their cash flows?
Dealing with a shortage of important supplies or inventory, triggered by the panic-buying habits of the general public?
As a business owner, it is imperative that you re-adjust your product and services and offer assistance to your customers. For instance, if you provide a video-conferencing product, then there was never a better time to ramp your customer service game and facilitate your customers, such that their remote workflows become more efficient than ever. Similarly, if you belong to the logistics sector, it is an ideal time for contacting your clients with productive and effective solutions to revive their local and global supply chain.
Work on Productive Virtual Meetings
If you were used to organizing off-site meetings for sharing findings and deciding the next strategy, then by now, you are most likely to repeat the same routine on Zoom. Don't worry; all the big brands are making critical decisions on such software. But are real meetings and online meetings really the same? You need to follow these tips for the best output:
Divide the agenda into a list of fast-paced segments.
Use mechanisms, such as voting to attract more participation for ideas and comments via the "chatbox".
Create long pauses so your workers can chime in.
Include a Q&A session after each segment.
To give a greater sense of accomplishment and co-creation, share a virtual whiteboard with your members.
Practice short-hand. Write quick notes so people can note the key points.
Switch Sales Channels
Once the lockdowns are finally lifted, the world is not going to be the same, at least for some time. Lockdown or no lockdown, one thing that a remains constant is the customer's impulse to buy stuff, which in turn results in an influx of newer opportunities for you.
You can serve your demographics by dedicating your efforts with alternative sales channels, particularly if you operated as a brick-and-mortar business in the pre-coronavirus days.
For instance, if the current pandemic is discouraging your customers from coming out and visit your retail business, then brainstorm on how to widen your e-commerce offerings.
Engage your potential client-base on LinkedIn and other social media platforms and attempt to initiate a greater number of discussions in the digital space. This will require a more in-depth and comprehensive social media strategy that can employ the latest trends (e.g., live streams) to engage your leads.
Large companies that sell IT products and offer digital services are already well-positioned for this change, but non-tech businesses have to go through a massive digital transformation. If all of this feels Greek to you, then send us a message. We will ensure that you don't fall behind your more tech-advanced competitors.
Provide Greater Flexibility to Employees
Prior to COVID-19, only 5% of Americans knew what it was like to work from home. Circumstances are not the same anymore—you cannot compare the traditional remote work with the pandemic-induced one. For instance, childcare and school closures have been a major change in these testing times as employees juggle between work-related tasks and personal responsibilities.
Large companies should enable their managers to strike open conversations with their teams on when and how work can be completed.
For workers who are working for the first time from their homes and live alone, there will be some negative emotions at play, particularly a depressing sense of social isolation. Daily chit-chats and conversations with colleagues are hard to replicate. Even those seemingly unimportant casual encounters during after-work drinks or by the water cooler will be missed badly. Research reveals supportive, reciprocal interactions with team members have a positive influence on the well being of your employees.
You can encourage your employees to make time for virtual lunches and coffees. Managers could mark their birthdays and spread positivity by coordinating surprise birthday celebrations in online team meetings. Similarly, they can sponsor Wonder Polls, Water Cooler Trivia, Quiz Breaker, and other group games so employees can have a fun time.
Recognize Your Best Ally in Crisis: SEO
It goes without saying that large corporations must search for a route to survive the COVID-19 storm. It is necessary to stay visible and relevant more than ever. With your entire workforce caged, how can you approach this once-in-lifetime predicament?
Luckily, there is no need to find a new solution—the answer has been right in front of you: SEO. Allocate more resources and budget to your SEO campaigns and ensure that your brand can be easily seen by the existing and new customers. As online traffic increase at a dramatic rate, this is an ideal time to optimize your blog posts, web pages, emails, social media posts, and paid ads.
Get in touch with us to attract more traffic and implement the best SEO practices during coronavirus.