Minneapolis Online Marketing
Made Easy
Maybe you're just getting started or ready to boost your online
presence — we have proven success helping companies across
different industries increase their business.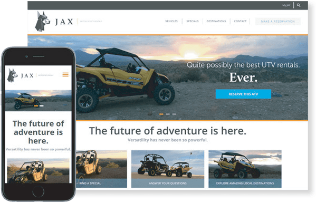 Develop a Strategy
Step one involves outlining your business's unique path for succeeding online. This requires developing a deep understanding of your business by getting immersed in your company's brand, industry, and competitive landscape. Our online marketers conduct extensive research of your site's analytics, back-link portfolio, keyword research, competitor analysis, and more. This research is then used to outline a blueprint for succeeding online.
Drive Quality Traffic
After a clear cut strategy is identified, our online marketing team begins driving visitors to your company's website through highly targeted channels. In order to achieve a strong ROI, we aim our marketing efforts towards users that are most likely to be of value to your business. By targeting users searching for your services, we can drive traffic that will be more likely to engage with your website, take a desired action, and become customers.
Increase Conversions
Upon landing on your website, visitors will arrive to a user-friendly experience that encourages site interaction and conversions. Our website design and conversion optimization services concentrate on making sure that visitors are taking the desired action, whether it be a form submission, phone call or purchase. Once a user has converted, it is important for your business to remain in front of them, therefore our online marketing services aim to keep them engaged through remarketing.
DEAN BJORKSTRAND
"I met with Andrew in October, I had a
completely redesigned and professional
website within two months. I have
worked with other Online marketing/SEO
companies and I must say DigitalParc is
the best."
Learn About More
Online Marketing
Today's consumer is focused on the Internet. That is why online
marketing is one of the most effective ways to get your company's
name in front of a large audience. If you are interested in learning
more about web marketing, we recommend that you read the
following articles:
[digitalparc-services-childpages]